Legendary (3cd Australia 2000)
You're best bet if you are only buying a collection and you don't care for his later work is to buy this 3 CD set: Legendary Harry Nilsson It includes all albums up to Pussycats plus best selections from Knnillsson. It completely eliminated Sandman, Duit on Mon Dei and That's the Way It Is (This is the period when Harry's voice was a little hoarse and the record companies did not release any singles.). The Personal Best collection includes this period as well, but contains the song You're Breaking My Heart, which is one of Harry's best songs, but some people may find it objectionable due to its use of the F--word .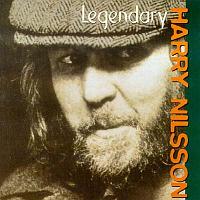 Click a column for detail!